Tuikart is a simple and user-friendly Geo enabled online portal. We provide the best platform / service to the students and parents to get connected to tutors, tuition and coaching as per their requirement. In this page get the complete information that how :
1> How Entire Tuikart work
2> How to Create Tutor / Tuition / Coaching profile
3> How to Create Student profile
Process 1: Both Students/parents and Tutors/tuition/coaching center need to be register member of Tuikart.
Process 2: After Successful registration and profile updation, Student/parent need to Deposit money as per convenience (they can deposit anytime and any amount in their Tuikart account.
Process 3: When depositing the amount, % charge will be charged (as Convenience charge) from the amount and the final amount will be credited to the student to use for the class booking.
Process 4: Student/Parent can search for desired tutor/tuition/coaching center, book class and pay per session Only.
Process 5: Every session which student take has some charge, which will be deducted after successful session from their Tuikart account and credited to the tutor/tuition/coaching center account after deducting the % commission.
Process 6: In any case, if parent/student wants their money refund then after deducting a few % as process charge it will be credit back to their bank account through which they had paid.
Profile Creation Process for Tutors/Tuition/Coaching center
3 Simple Steps to Register as Expert Tutors / Tuition
Register and Verify with Tuikart 
To get Enrolment with Tuikart, Aadhaar verification will help to get verified with real details. Tutors, Tuition and Coaching owners need to verify to proceed. 
After Successful registration, now fill the profile complete with accuracy so that students who are searching will get you easily. 
Keep updating your profile with latest details, Pictures, and other necc. details so that you may attract more students.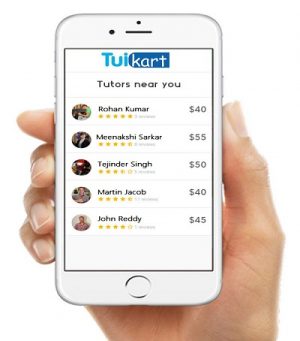 Join Tuikart to find number of Students looking for you in the area of your choice.  Whether you want to take classes at your place or you want to home tutor, Tuikart can help you connect with students in your local area online. On your exclusive profile page you can showcase your qualifications, experience, tuition methods, Facilities, specialties,  desired travel distance (or none at all), student feedback, relevant interests and much more. You set your own private tuition fees. , It is free to register with Tuikart.
Teacher, Tutor and Trainer Profile Creation
Time Table creation for Class / Session booking
1> Free Registration with Tuikart.
2> Upload the Tutor or tuition/coaching owner pics and profile pics.
3> Complete your Profile (Verify your Mobile Number).
4> Complete the Bank detail or Update the bank detail (To transfer the payment to you via Online banking only)
5> Add Class schedule and mentioned the price.
6> Provide complete Profile in About us section.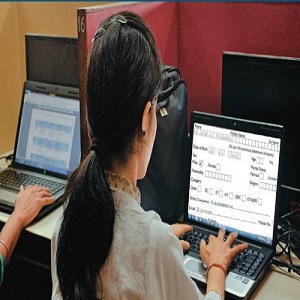 Know how to manage Service Provider Account
Profile Display and User Search
1> Student search for required Tutor/Tuition Center on Tuikart in their nearby area.
2> Students scroll your detailed profile page containing all your relevant data regarding your specialization, experience, teaching schedules, fee structure etc.
3> After zero in on all details and finalization, students can book his/her class through WEB/APP/Mobile
4> Class Booking detail will be shared via – App Notification, SMS, Email and in the Class Booking section.
Attendance and Payments
1> After class is over, teacher/tutor need to select all the student in batch and click on class over the button.
2> The respective amount will be credited to the tutor/tuition/coaching Tuikart account.
3> Payment will be released on weekly basis and teacher/tutor initiated process hence, every week click on Invoice generation and payment will be made in 24 hrs(leaving holidays)
Profile Creation for Students and Parents
Student Profile Creation
1> Register your details with Tuikart.
2> While registering you will be asked to provide details about Academic, Subject/s, Location, Board, and Classes to match your requirement perfectly.
3> Now whenever you log in, Tutors matching your requirements will be sorted shown to you by our intelligent technology according to their proximity to you.
We highly encourage you to compare as many profiles as possible before making the final decision. Though all tutors in our database are verified thoroughly by the Tuikart team, yet we encourage students to have a look at various profiles and then decide their perfect match after careful consideration.